In today's society, we're constantly bombarded with images of what is considered beautiful – but by who's standards? Unconventional beauty is far more interesting! Its clear that there isn't a true definition of beauty – if there were, then it wouldn't have changed throughout time. Just look through history! The standard of beauty is ever changing. Back in the days of the old master painters, the full-figured Rubenesque women we're featured as beautiful. Today's super-models would have been hounded by their mothers to eat, to round out their gaunt bodies! I can just hear the moms saying, "Honey, you'll never find a husband if he thinks you'll be die of starvation before the wedding day!". LOL!
Back In the fifties, Marilyn Monroe with her hourglass figure was the epitome of sexy, and then the sixties roll around and curvy Marilyn is out of vogue and Twiggy is in! So therein lies the truth – beautiful and trendy are two completely different things! Depending on the era, the same woman is beautiful or not? Does that even make sense? Beauty is beauty no matter where or when!
From magazine covers to billboards that change by the decade, we're told that we need to look a certain way in order to be happy and successful. Not only is this utterly bogus, it can be incredibly damaging to one's self-esteem because it leads you to believe that you're not good enough just the way you are. I don't believe that for a moment! Every woman is beautiful in their own unique way, and I love helping them see that!
One thing that is always sexy, on trend, and beautiful, is self-confidence! A woman with self confidence can walk into a room an own it. Her appreciation of herself convinces others to appreciate her as well! You believe she's beautiful because that's what she projects!
So how do you get there? How do you find your own beauty and wear it with confidence? One of the quickest and most effective ways to combat this negative self-image is to have beautiful photographs made of you. You're taking a moment to appreciate your own beauty. You are choosing to see the good in yourself, and this can be an incredibly powerful thing! I lovingly call it "Photogra-Therapy" and it can change the way you feel about yourself – you'll fall in love with yourself!
It not easy to take a beautiful photograph of yourself. Cell phone cameras have the wrong type of lenses for portraits. Your face and body can become completely distorted in the images. Not knowing how to pose, can alter your body's proportions and even add tens of pounds that aren't there! As a professional photographer, I'm using the proper lenses combined with poses that flatter your body and enhance your favorite parts!
If you're like most people, you probably also feel self-conscious or awkward in front of the camera. That's where my greatest gift comes in! I have been gifted with an incredible ability to make people feel really comfortable in front of the camera! This allows you to relax and let your inner beauty shine through, resulting in the most beautiful images you've ever seen of yourself!
When you look at a beautiful photograph of yourself, you will be reminded of all the amazing things that make you special. You will see your unique features, your kind eyes, and your beautiful smile. You'll see the strength and confidence that you possess, and you will start to love yourself more!
Are you are struggling with low self-esteem? Are you not living up to your potential? Do you lack positive self-talk? If so, I encourage you to treat yourself to an amazing Glamour Portrait session – or if you want to be a bit more daring, a Boudoir Photoshoot might be just the thing for you! Having beautiful photographs made is the most wonderful first step on your journey to falling in love with yourself!
5 Tips to Creating The Most Beautiful Photographs of You!
Trust in the process. You are going to be amazed at how comfortable you are in front of my camera! I hear that all the time from my clients. Let me work my magic and you'll find your confidence will soon be shining through!
Have your makeup professionally applied! This is essential, not only so you're wearing the right makeup for the camera, but for the fact that you'll know you look your best and feel gorgeous and radiant! That's a huge confidence builder!
Wear clothes that make you feel beautiful. Choose your favorite outfits – the ones that make you feel confident and comfortable in your own skin, from jeans and a simple white tank, to that stunning gown hiding in the back of your closet that you never get to wear! Don't worry if it doesn't zip up anymore – you'd be really surprised at what you'd see from the rear of my set! LOL! Clamps are a photographer's best friend! 😉
Its my job to find your most beautiful angles and design poses that flatter your unique body. I'll be posing you from head to toe so you never have any discomfort or awkwardness in not knowing what to do. I'll even evoke the perfect expressions from you as well. I'll guide you every step of the way!
Have fun! I promise, this will be an incredibly wonderful experience that will create not only amazing images, but an amazing memory as well! Many women love the experience so much that they even make it their annual birthday gift to themselves! So relax, have fun, and enjoy the thrill of every moment of your session!
This will be so much easier and so much more fun that you could even imagine! Follow these tips and we'll create the most beautiful images you've ever seen of yourself! Remember, you are beautiful just the way you are. You don't need to lose 15 lbs (I can do that with posing!). You're not to old to do this! You DO have the time to carve out a special day for yourself – take a personal day and celebrate YOU! Embrace your unique beauty and love yourself for who you are… You'll Fall in Love with Yourself!
Click to view our Glamour & Boudoir Packages & Pricing!
516-383-6370
Schedule your no-obligation Free Consult to learn more!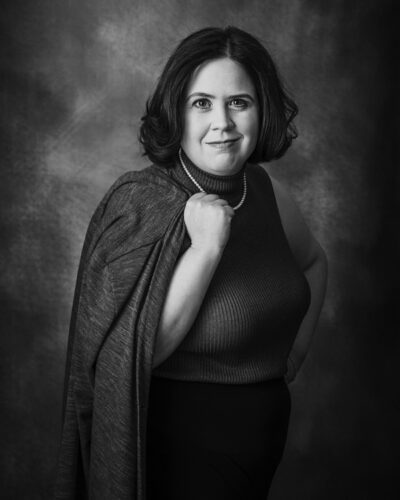 Watch our video then join the ranks of women who've fallen in love with themselves!