I just love working with kids! Landon's headshot session was a lot of fun and he was great at contributing ideas too! One of the most interesting things that I find is that when I photograph children, I capture a depth of soul that captures a certain maturity in them that may not come through in everyday life. Most kids outgrow their headshots in 6-12 months, depending on their age. I've had 11 year olds that have gotten 2-3 years out of their shots! Although they grew in height, that certain maturity in some of the shots allowed them to keep using their headshots for way longer than expected. That creates great value in my headshot sessions that you may not have to do them as often!
So, if you need headshots for IPOP or just testing the waters, you'll want world class headshots that give your child a distinct edge above the competition. Show the casting directors that you're serious enough to have proper headshots done. A great headshot can open doors… a bad one will slam them shut!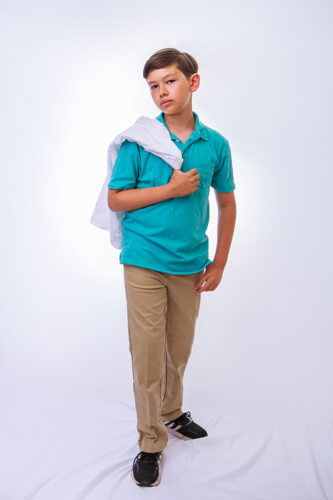 Click NOW to Schedule your FREE CONSULT!
516 . 383 . 6370