A client interested in hiring a photographer for her child's first birthday party with approximately 50 guests, reached out to me for a quote. She said, "I am trying to remain cost conscious.  I am seeking a photographer who understands how to use their camera and takes natural photos with depth. Some of the photographers I have seen appear to be hobbyists doing this on the side- the images are out of focus or look painfully stiff one dimensional.  I found you on a internet search and your images are lovely!". 
I thanked her for providing me with the info which provided me with the info that gave me a better of where she was coming from in her search for a professional event photographer. I explained that for a party this size, I would definitely be able to capture the decor, group shots, and candids for her to be able to re-live the party each time she views her images. 🙂 Depending on budget, I can do this in 1-3 hours.
Based on what she was saying about the lack of quality in the other "photographers" she checked out, I was afraid she might have a very tight budget. Anyone claiming to be a professional photographer working in that price range is going to be a newbie or amateur. There is a desperate need for quality photography on a budget. That's why I fill a very rare niche! I'm all about quality over quantity. This means that you get that high quality photography you seek, offered by professional wedding & event photographers. However, those studios have large minimums and only do big events. Many won't book anything under $1500 – $2000 or even more! Personally, I don't even like doing the big weddings and events. I find it very redundant to be there for 5-12 hours, when I've gotten everything I need to capture the flavor of the event in much less time! I'd much rather see a client invest in beautiful prints rather than more shooting hours. Frankly, in my opinion, those extra hours do more for the photographer's pocket than the client's memories. I find my theory on that to be quite validated when you think about how the big name photographers typically work – they cover the ceremony and the formals and then leave, letting the staff photographers handle the rest – the party candids. I don't blame them – hey, they're doing what I love to do – capture the best parts themselves! The big difference being that I don't require minimums and I don't leave staff behind to capture what's not really necessary and is pretty redundant. 😉 With me, you only pay for what you need! I'm always seeking to provide my clients with the very best value for their investment. If you don't need something, I don't make you pay for it. 🙂
I find that my client's behavior validates my thoughts on this. When I do a 3-4 hour wedding or event, those whom choose to purchase formal albums or custom coffee table books, don't make their book or album any larger than when I do a 1-2 hour wedding or event! Everyone considers the formal shots to be the most important and then add a smattering of candids to capture the other guests. So all those extra hours are overkill – something the client really doesn't need. Why pay a photographer to spend hours on candids when you'll only use a small handful of them? Beyond the formal groupings, people just want one or two nice candids of the rest of the guests. I
Here's where it gets dangerous. If you're looking for a someone for 3-4 hours and your budget is roughly $400, you're putting yourself right into that bad-quality amateur/newbie place that my client realized, where images turn out to be worthless, unusable snapshots. Since I focus on quality over quantity, I get you all the beautiful images you desire by doing it in a shorter time frame. My smallest party packages are 1-2 hours and include a set of digital proofs and a I often toss in a small bonus print credit as my thank you. One hour is quite short, but when budget is severely limited, it can be done. Typically, restaurant and backyard events are 1.5 or 2 hours. For less than 50 people, we're at 1.5. When you start getting into 75 people, then we're good to push it to the 2 hour mark.
I don't think people really think it through when they hire their photographer. Looking for the cheapest is just asking for tears of disappointment and regret. If you budgeted the food and it isn't that great – we'll so, what's one mediocre meal? Isn't the party about the people anyway? When all is said and done, its pretty much only the photographs that will still be around, to be treasured for a lifetime. All the money spent on food, decor, waitstaff, etc, will be gone the moment the party is over. So the real value is in the photography that will last a lifetime and be handed down through the generations as your legacy – the cherished moments with the people that are so important to you and your family – its the photographs that preserve your family history, is what will outlast all of us, and the truth is that only a photograph can make time stand still. 🙂
I'd love to work with you even if your budget isn't thousands of dollars! I think now that you've pondered it a bit, that you'd agree that its worth the investment of a little more to have it done right. The extra money won't be remembered unless its the money you regret not spending and wish you would have! There's a saying, "Money spent is money forgotten." 30 years from now, you're not going to page through a beautiful book of images and think about what you've paid for it. You're only going to think about what a priceless treasure it is to have these images and how wise you were to have the properly captured. When it comes to events, you've only got one chance to do it right! I've re-done photoshoots for portrait and headshot clients who first went elsewhere and paid for a bad experience. They cut corners on budget thinking they didn't want to spend for a real professional. It never ends up cheaper when they end up paying twice – once to do it wrong elsewhere and once to do it right with me. But at least with that kind of session, a do-over is possible. Once an event has passed, there are no do-overs. That's why I sit so nicely in my unique niche – my clients get the best of both worlds – just the right amount of high quality imagery, without paying for what you don't need. It really works for my clients, both logically and emotionally. I think you can see too how that would be better for you as well. 🙂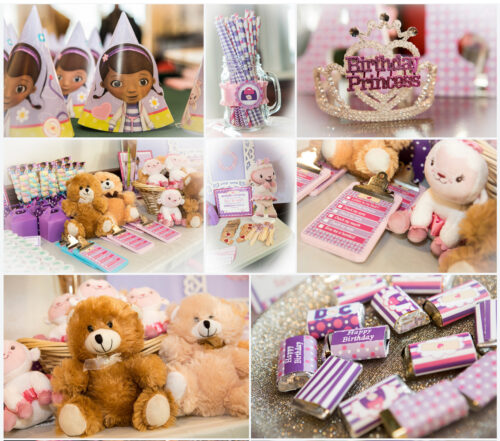 Call for a no obligation consult! 516-383-6370